Features of the Biznet GIO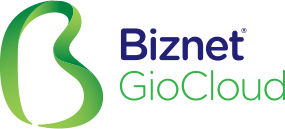 As a joint venture between Indonesian Telecommunications giant Biznet and IIJ, Biznet Gio Nusantara provides Japanese-quality cloud services to Indonesia.
Between the service launch in 2015, to March 2018, Biznet GIO has accumulated over 3,000 users/ firms. Case studies of some of these customers can be found (here).
Service Menu
GIO For Enterprise

GIO Public
(Public Cloud Service)
Self-signup
Everything from signup to delivery can all be freely conducted from the web portal
Hourly/ Monthly pay-as-you-go model
Various security functions provided, free of charge(FW/LB/VPN)
Payment by bank transfer or credit card
Prepaid payment
SLA 99.9%

GIO Private
(Hosted Private Cloud Service)
Provides a dedicated ESXi Server and management tool (vCenter) for each customer
High quality FC connection storages
High levels of flexibility and freedom
Free Internet connection (Shared 1Gbps)
Even easier to use for customers already using VMware
In accordance with credit industry's global security standard "PCI-DSS"

GIO Backup
(Cloud based Backup Service)
VM Level Backup
File Level Backup
Disk Level Backup
Support VMware/Hyper-V
Support Windows/Linux
Support SQL Server/Exchange
Provide full functions
Web Portal
Pay-as-you-go model(storage size)
Free Client Software License

GIO Box Enterprise
(Cloud based File Sharing Service)
Provided on dedicated servers
Accessible via various devices
Manage users individually or by groups
Use your own Domain name/SSL certificates
Compatible with closed networks and VPNs
Includes security functions such as virus scans
NEO For Individual and SMB Users

NEO
(Public Cloud Service )
Payment by credit card
Availability Zone compatible
Support by ticket and on-line chat
Specialized in Linux OS
Free security functions(Only for FW/LB function. No VPN function.)
Snapshot function

Amazon S3 full compatible
Amazon S3 REST API access
Simple pay-as-you-go model
Low cost and high capacity data storage
99.999999999% durability
Redundancy by triple distributed data storage

Provide stable network by reliable infrastructure from Biznet
For further details regarding Biznet GIO, please visit (our Homepage)