The glaring differences in business culture. The pragmatic network environments. The ever-present troubles in implementing and operating systems locally. These are just a few of the many issues that our Japanese clients often present us with.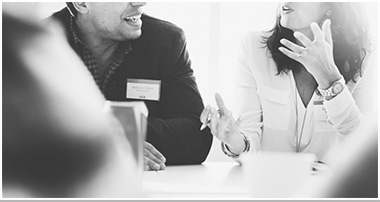 There are many root causes to the instability of the networks in Indonesia. Between the commonly occurring flash floods, sudden blackouts, and each region being limited to certain carriers, it is hardly a surprise that the quality of service in Indonesian networks suffer. Furthermore, it is not an easy task to procure hardware in Indonesia. One wrong move, and you could even end up paying even more than you would in Japan. Facing such challenges, it is quite understandable that our clients find it difficult to implement IT systems here.
We at IIJ Global Solutions Indonesia, leverage our experience in operating such conditions, to produce optimized solutions. Working hand-in-hand with our clients through the various consultations and hearings, we ensure a smooth integration of their required IT systems.
Currently in the midst of a booming craze of smartphones, Indonesia's business environment is undergoing a rapid change. Our clients now require more than just stability, but also ability to spontaneous needs. By proposing solutions as combinations of our 'Biznet GIO Cloud' with our partners' solutions, we can provide IT systems customized to fit whatever needs you may have.
IIJ Global Solutions Indonesia provides IT support to optimize our customers' businesses in Indonesia, and South-East Asia.
Service Lineup
Cloud Implementation Consultations
IT Infrastructure Integration/ Construction
Domestic Networks
International Networks
Data Centers
Remote Access
System Development
Case Studies
Development of a Web Portal for a major service provider
Consultation, project management, and construction of a DR center for a Major Japanese financial company
Development of an internal system for a foreign company Etc.